Gorillas – The Tribute Pack!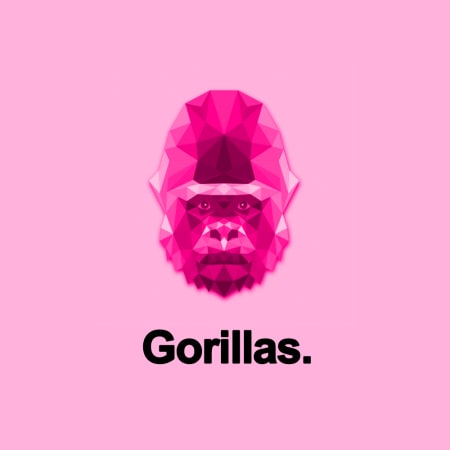 Price: €15.99 – (Instant Download)
Samplestar are very proud to present Gorillas – The Tribute Pack!
Here at Samplestar we're massive fans of the Gorillaz©
Known for their quirky & eccentric production through the exploration of electronic and hip-hop influences, we set out to produce a fresh forward thinking sample pack aimed at helping to inspire producers who are looking to add a little Gorillaz© style magic to their work flow.
Using a selection of of both modern and vintage gear from Samplestar studios – expect to hear everything from retro lofi drum computers right through to lush jupiter pads and deep 101 basslines.
All content has been carefully mixed and eq'd for optimum sonic balance while allowing plenty of extra headroom for further processing and also final mastering stages.
What's in the pack?
• Full Song Starter Inspiration Kits> 5 huge key labeled track starter kits of combined Drums, Bass, Synth, Melodics & Vocals broken out into individual professionally mixed and mastered wav stems. (Includes full MIDI files for all melodic content).
• Synth & Music Loops > 10 luscious synth & key progressions, arpeggios and sequences. (Includes full MIDI files)
• Synth Bass Loops > 10 classic 80's influenced synth-tastic low end grooves.(Includes full MIDI files)
• Lofi Breakbeats > 10 vintage funk induced drum loops ready to chop up or drop straight into your new project.
• Retro Analog Drum Loops > 10 old skool drum loops for adding quirky & kitsch grooves.
• Live Bass Loops > 05 funked up live sampled basslines.
• Brass Loops > 05 organic brass motifs.
Download Contains:
• 5 x Full Construction Kits
• 10 x Synth & Music Loops
• 10 x Bass Loops
• 10 x Vintage Style Breakbeat Loops
• 10 x Retro Drum Computer Loops
• 5 x Brass Loops
• 5 x Live Bass Loops
• 178 x 24-bit Wav Loops / MIDI Files
• Download size: 328MB (unzipped) 251MB (zipped)
100% Secure Express Checkout – No registration required!
On a mobile device? Simply Buy Now and download later at your convenience.
A download link will be sent to your email address immediately after purchase.
* Currency conversion in US dollars ($) – including VAT related charges.